Hey guys, it's been awhile. Last week I helped my buddy Edwin install Spoon Engine/Transmission mounts on his AP1 S2000.  His passenger side Engine mount was worn and he wanted to replace it with an OEM-like solution….. The Spoon mounts are an excellent option for people wanting a more rigid engine mounts with OEM Fitment. So here is my SORTA DIY…. I know I'm missing a few steps


The best part of the Spoon engine mount set is that it comes with this reinforced Transmission mount. ASM charges over $300 for this piece alone! The Mugen set does not come with this either.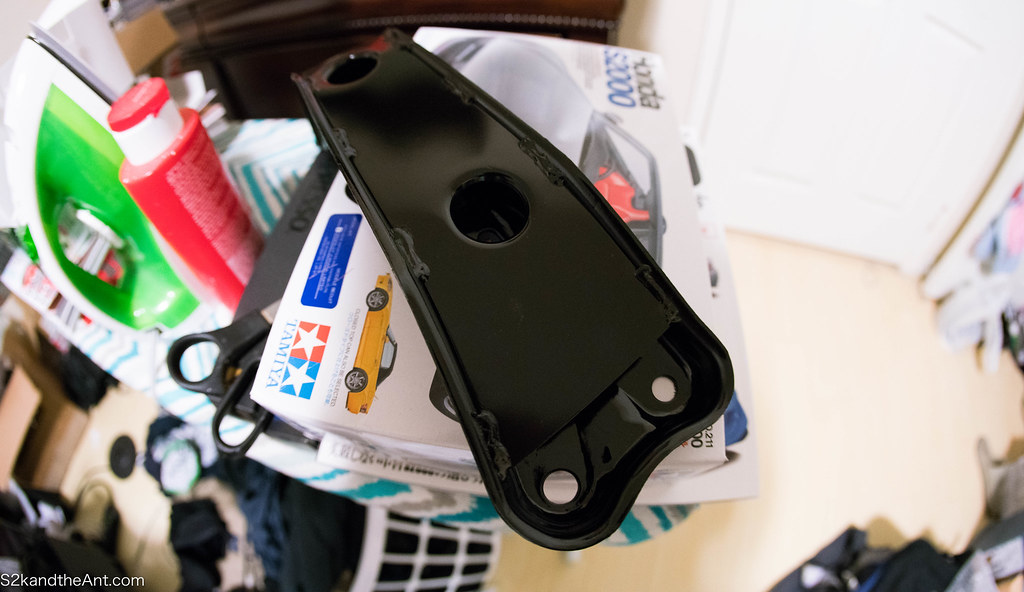 Spoon Engine Mounts! This also comes with new transmission bushings (not pictured).
Everything is packed up and we brought it over to the DIY Garage we use…. It's $25 a hour, but you have access to a lift, airtools, and a transmission jack.  This is much easier than working on the floor with floor jacks and jack stands.
His S2k is up on the lift
Edwin using the tranny jack with a piece of wood to support the Transmission
Transmission fully supported
We had to unbolt the cat so the transmission support has room to move out of the way.
As you can see the, the cat is in the way of the right side of the transmission support.
Old and new transmission supports side by side
In the bag is the new transmission mount bushings
New transmission mounts and bushings are in
Here we are looking at the best way to attack the engine mounts
The best way to remove the Engine mounts is remove the four bolts that attach the engine mount bracket to the car… This Passenger side engine mount ripped apart on removal with minimal effort.
New Engine mount installed
Here is a picture of where we removed the Engine mounts
The four bolts were removed here
and here is the passenger side…… There was no fuss with everything going back in because Spoon is pretty much OEM….
After we bolted everything in, I took his car for a quick test ride.  The car seemed a bit more responsive and NVH was very low, higher than stock, but not enough to rattle the bolts off of the interior.  I recommend the spoon engine mounts to anyone looking to upgrade their old Engine mounts, especially AP1 since they are over 10+ years old now!